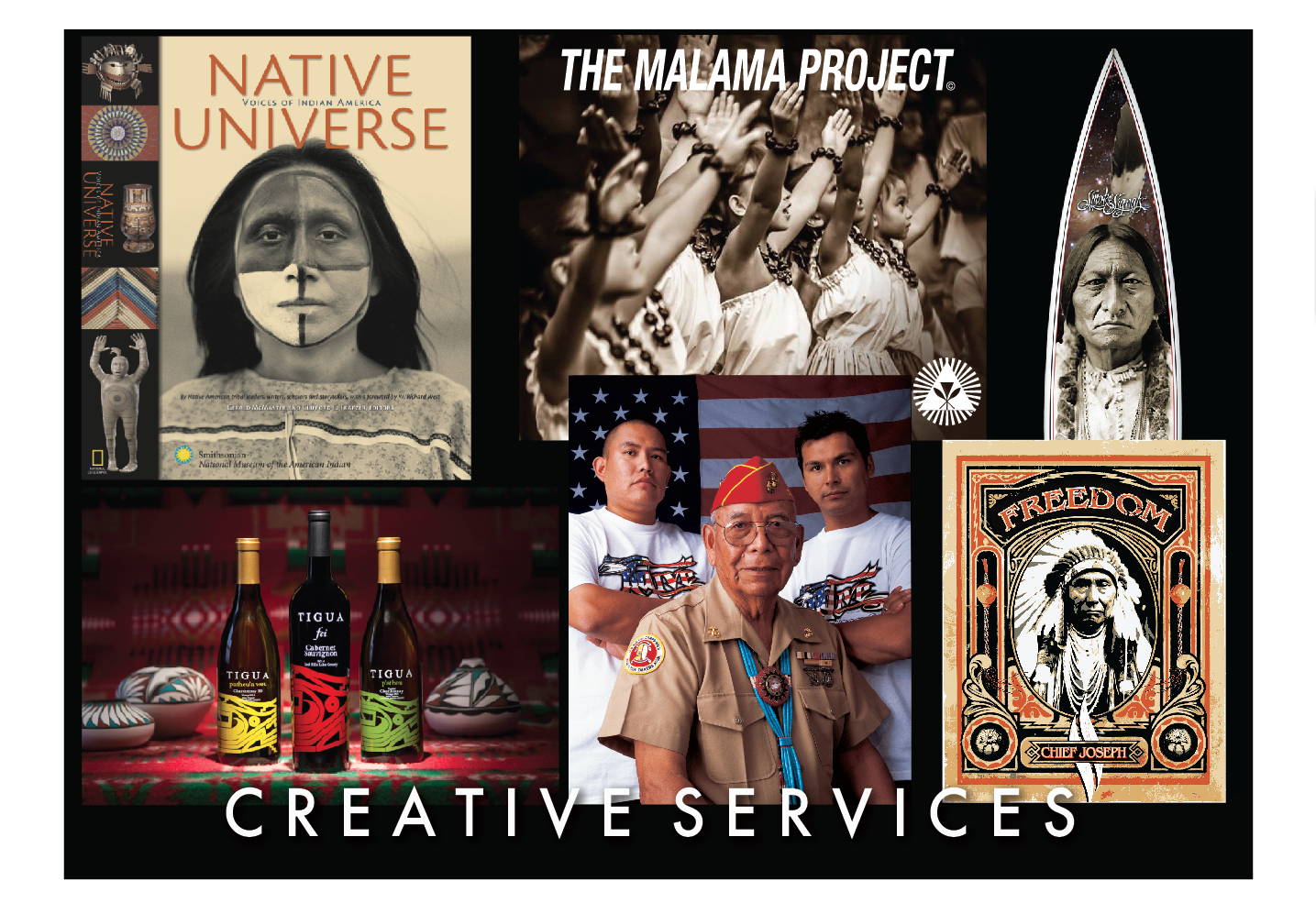 Throughout time, indigenous peoples have used signal-fires to communicate over great distances, from one village to another. These plumes of smoke carried important information that was vital to the safety and wellbeing of their communities.
Today, Smoke Signals Marketing & Design is proud and honored to carry-on with this tradition by creating powerful and effective communications, designed to benefit the people and communities we serve.

We are a Native American owned and operated company, based in San Diego, CA. With over 30 years of experience serving Indian Country - we have the creative and marketing expertise to assist you like no other company or design group can.
From the research and discovery phase of each project, through the implementation of creative ideas and strategies, our process is focussed on helping you achieve the best possible results.

Let us know how we can help you. Please email us with an outline of your project.
We would be honored to have the opportunity to assist you share your vision for your Business or Tribal Enterprise. rudy@nativecultureshop.com
Website Design & Development

Video Concept, Development, Production

Graphic Design, Logo Design, Corporate Identity Programs

Business Marketing Planning & Strategy

Community Outreach / Informational Brochures

Event T-Shirt Design, Silk-screening printing, Embroidery

Promotional Giveaways / Cultural, Products

Cultural Photography / Studio Photography
Ysleta Del Sur Pueblo / El Paso, TX

Viejas Band of Kumeyaay Indians

NAYA Family Center / Portland, OR

Riverside - San Bernardino County Indian Health, Inc.

Bishop Indian Education Center

Nevada Indian Education Opportunities Program

Hoopa Valley Tribal TANF Program

Owens Valley Tribal TANF Programs

Torres Martinez Tribal TANF Programs


VIDEO CONCEPT, DEVELOPMENT & PRODUCTION