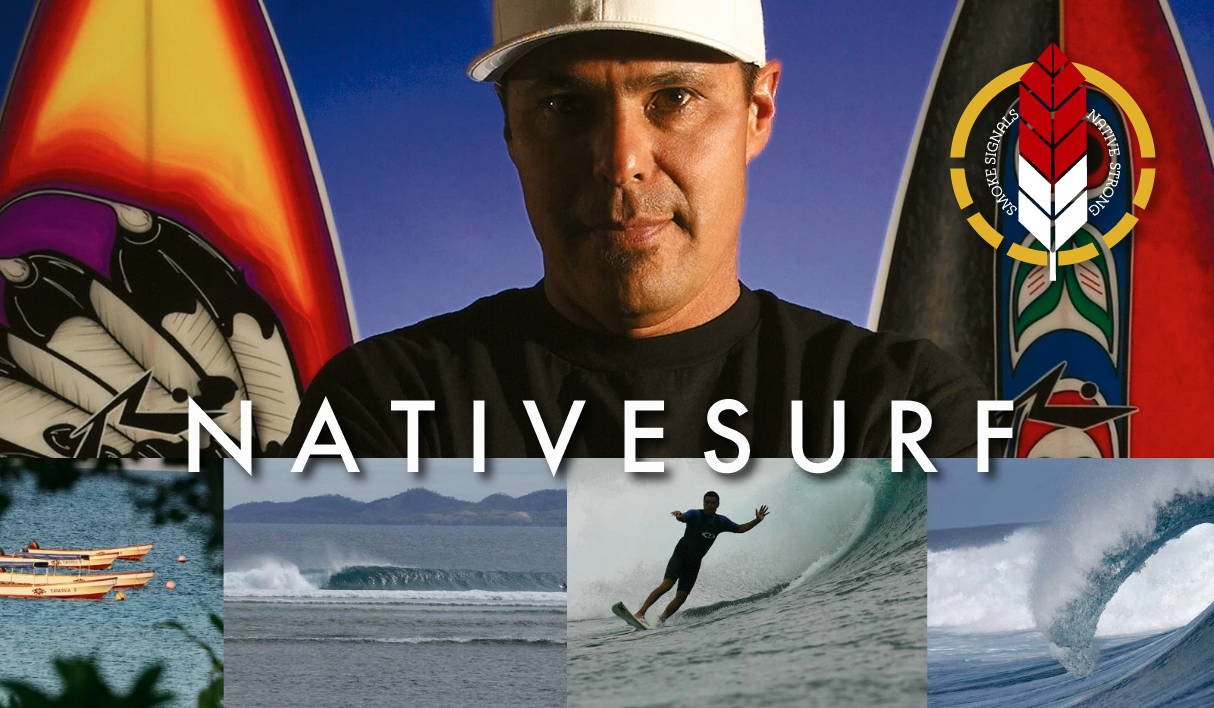 Our Vision is to Inspire and Empower at-risk, low-income, urban or geographically isolated, Middle-School through High-School Students, onto a path towards higher learning, individual growth and broader social change.By providing Native Students with a day filled with outdoor mentoring and environmental experiences which ties their own cultural roots into their daily lives, we can help build their self-esteem and a better understanding of their connection to the world around them.
Our goal is to work with Native American programs such as yours. Providing positive and impactful programs, designed to promote Health and Wellness to the individuals, families and communities your program serves.By working together, we can help light the path of our next generation of leaders - so they can take pride in themselves and where they come from - and most importantly, where they aspire to go to in life!
Our "Nature is our Teacher" Surf Program is designed to provide Native Students with a day filled with environmental and cultural mentorship, to help build their self-esteem, as well as reconnect them to their Native Roots in a way that only the ocean can provide.Listed, is our "Nature is our Teacher" schedule and program details:
Nature Is Our Teacher - Introduction
Native Blessing - Cultural Connection: Kumeyaay Bird Singers or Drum-Group
Native Elder: Environmental Words of Wisdom / All Things Are Connected. "Whatever befalls the Earth… Befalls the Children of the Earth."
Oceanography Lesson: San Diego Coast Keepers
Activity option 1: Group Mentoring, Ocean Kayaking La Jolla Cove
Activity option 2: One on One Mentoring / Surf Lessons for Youth Participants
Activity option 3: One on One Mentoring / Surf Lessons for Adult Participants
Cultural Unity / Group Activities / Beach Games
BBQ Lunch, Water, Soft Drinks
Environmental Awareness / Group Beach Clean-up
Group Circle / Prayer / Gratitude
WHEN:
Days available; Monday thru Thursday, Saturday and Sunday.
WHERE:
La Jolla Shores, San Diego, CA. La Jolla Shores is one of San Diego's most beautiful Beaches. Life Guards / Life Guard Towers are located throughout the Beach. Public Restrooms available, and a beautiful Park and playground runs right up to the sand.
RATES:
Cost per Participant will depend on the size Group you have. Cost per Participant includes: A full Day of Cultural & Environmental Life Lessons, Beach Activities and BBQ Lunch.
GROUP SIZE:
"Nature Is Our Teacher" can accommodate anywhere between 25 - 100 Participants. If you have a larger Group, we can host a Two Day event for you.
Our "Nature is our Teacher" program is much more than just Surf Lessons. Our vision is to provide "Life Lessons," - to Empower and Inspire every Native Youth Participant in our program. It would be a great honor for us to help you strengthen your Native Youth and Family Wellness Programs. Contact us with your group size and summer schedule, and let's plan a positive cultural and environmental experience your Native Youth Group will always remember.